Avon County Closed Championships 2015
On Sunday 6th December the Avon Closed events took place at the Civil Service club in Bristol. The morning saw over 20 Junior's take part in three events.
Leon Kashdan-Brown won the Under 13s without dropping a game against Isaac Nicholas in the semi-final and Cal Levitt in the final.
In the Under 15s semi-finals Gregory Small overcame Joe Sheppard 3-1 and Louis Price defeated Thomas Lee 3-0. Gregory and Louis then played out an entertaining final over four close games which Louis won 3-1.
Louis repeated his 3-1 success over Gregory in the Under 18s semi-final, and Thibaud Metral defeated Nina Kadir, also 3-1. The final proved to be a very close match. After Thibaud raced to a 2-0 lead, Louis fought back to level at 2-2 before Thibaud found his form again in the fifth winning it 11-6.
The afternoon was the turn of the senior Ladies and Open Singles. Michele Reeves retained the title she won last year with a straight sets win over the up and coming Nina Kadir. Michele didn't have it all her own way as she was the first seed to be knocked out of the Open Singles losing in the last 16 to Chris Price.
The quarter finals saw four top quality, close matches. Josh Kashdan overcame Ivan Zhekov 11-9 in the fourth, and the other three matches all went to a deciding set. Dave Reeves beat Thibaud Metral 11-4 which left Christoph Zickert playing Chris Price and Rajan Waterman facing Louis Price. Christoph eventually proved too strong winning 11-6 but not before several breaks in play as the match between Louis and Rajan was turning into a classic. Louis won the first two ends and was 10-8 up in the third only for Rajan to win the next four points. Louis then had another matchpoint in the fourth before Rajan showed great resilience to win that game 13-11. By now the whole room was focused on this match and Louis again got infront early with a mixture of blocking and topspin which had Rajan in trouble. At 10-7 up Louis looked to had done enough but Rajan never gave up and triumphed 14-12.
The first semi-final saw Dave Reeves beat the ever improving Josh Kashdan 3-1 whilst the number one seed, Christoph Zickert, was struggling against Rajan. At 2-1 to Rajan the crowd were expecting a comeback from Christoph but he was forced away from the table regularly and lost out 11-7 in the fourth.
So the final was a repeat of last year's but any hopes Dave had of completing another 3-0 win were short lived as Rajan was in determined mood and at 2-1 up was in control. The fourth game proved to be pivotal as it went almost point for point until 9-9 when Dave pulled clear to take it 11-9 and into a fifth and deciding end. Dave then took this momentum and changed ends 5-1 up and went 10-4 up courtesy of some of the most entertaining rallies of the day with a mix of defence against attack. Rajan staged a fightback only for Dave to take it 11-7 and defend the title for the first time.
Many thanks go to Martin and Linda Moore for running the day assisted by David Hockney and Mark Kinlocke.
Under 18 : Winner

- Thibaud Metral
Runner Up

- Louis Price
U15: Winner -

Louis Price
Runner Up:

Gregory Small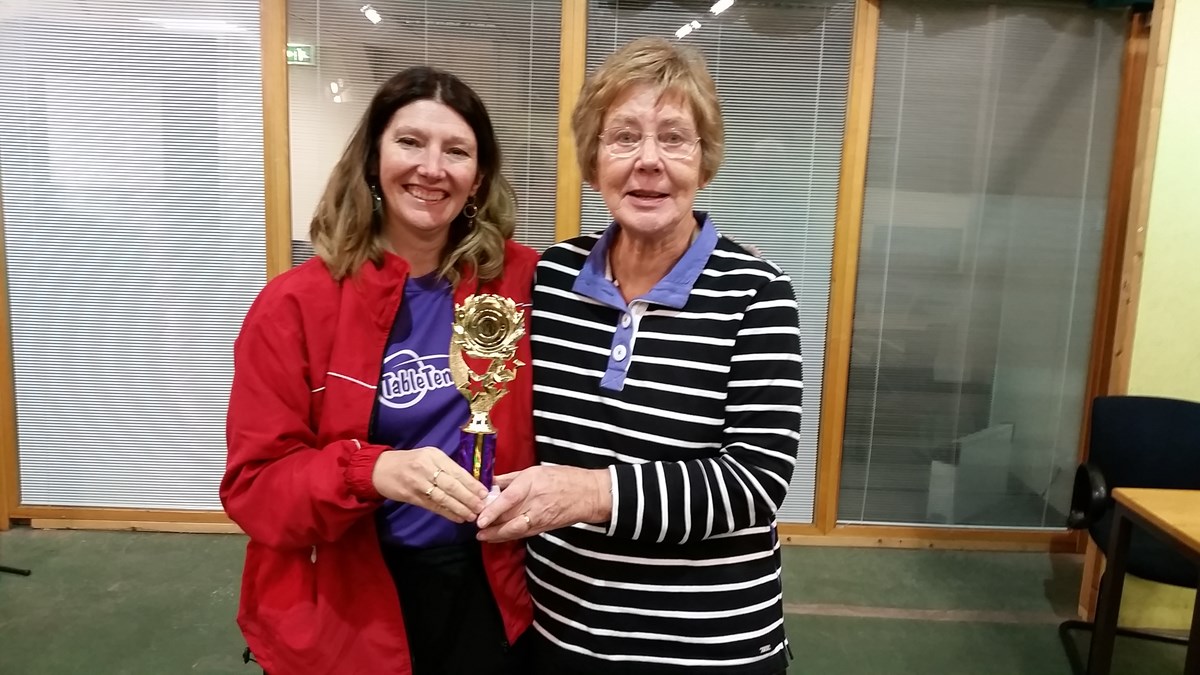 Ladies' Singles: Winner -

Michele Reeves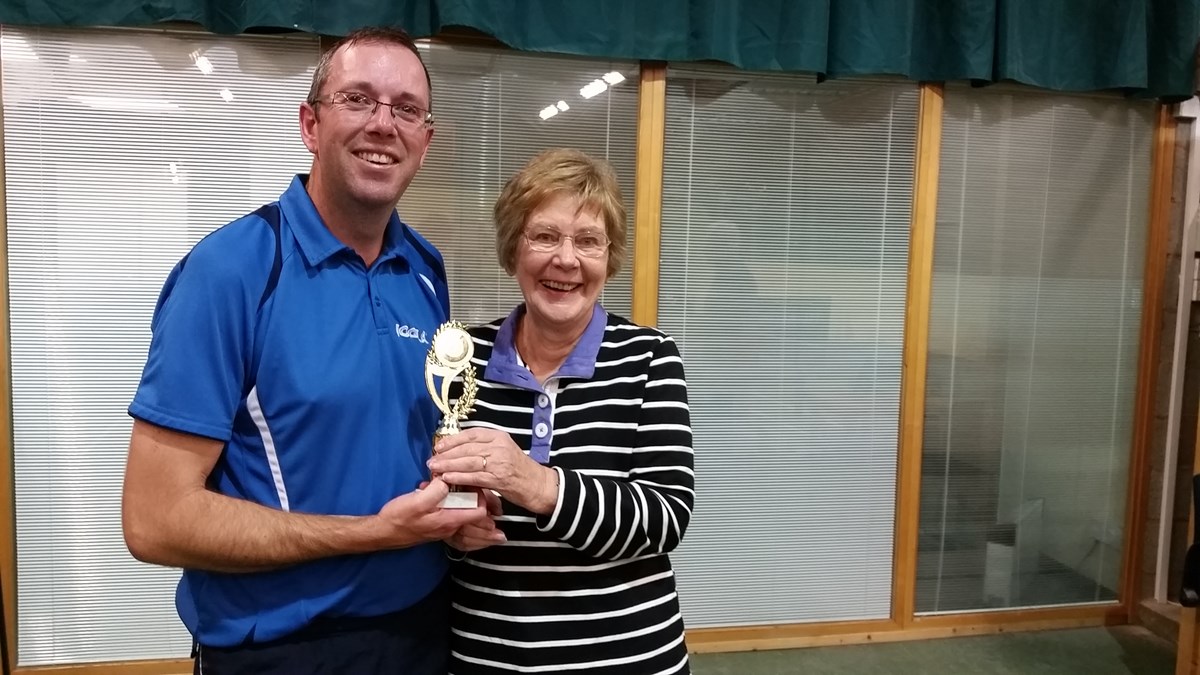 Open Singles: Winner -

Dave Reeves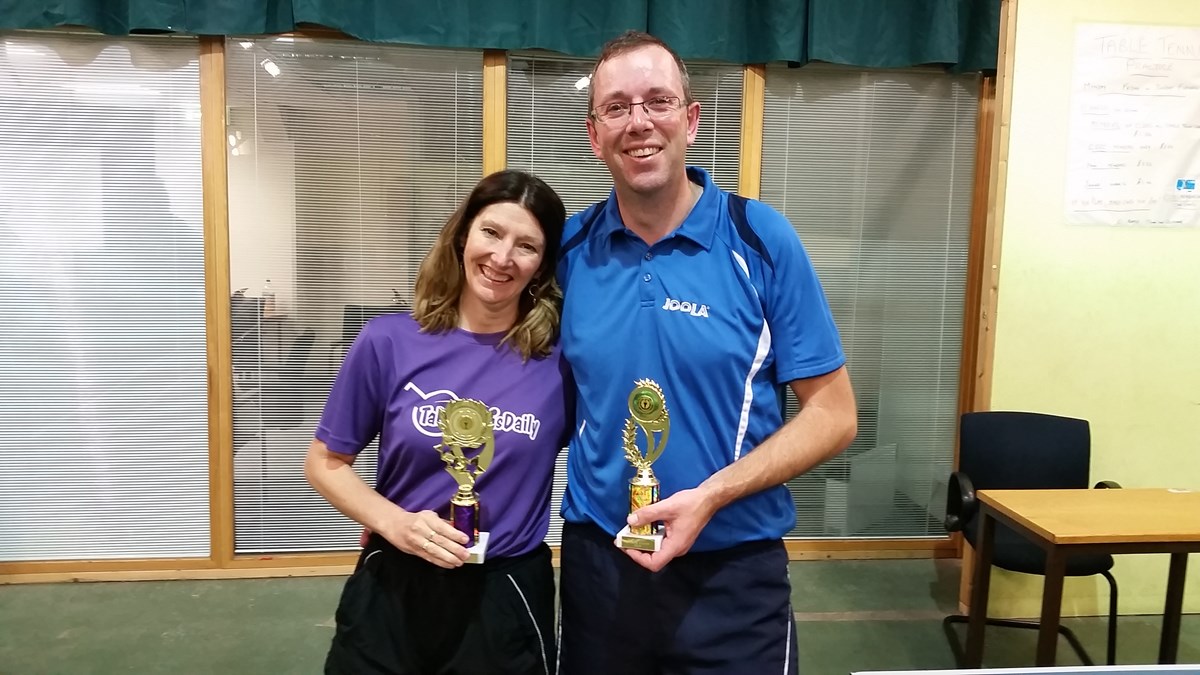 Avon County Open & Ladies' Champions 2015
Dave & Michele Reeves
Author:
Mark Kerslake
via Bristol Table Tennis League
Article Published:
Last Updated: