Presidents Cup Run Ends in Exciting Semi-Final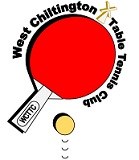 From Mike

It was a cracking match last Thursday (the 27th Feb) in the cup semi-final against Lancing C

with Frances, Tomasz and Stuart representing the Club, as they had done in the quarter-final. 

After a good start where we established an early lead, the class of the Division One side 

eventually took its toll and they ended up winning by 391.5 to 370.
 


The skill levels of the opponents were an eye-opener to us all, and one of their players 

serving was quite remarkable. In the circumstances particular credit must go to Tomasz 

who won each of his three matches on handicap. 



Author:
Ron Ladley
via West Chiltington Table Tennis Club
Article Published:
Last Updated: